Description and Benefits
ERA PEEL
Ageing skin is a fact of life. The good news is the earlier you start taking care of your skin, the more you can prevent the signs of ageing and maintain a younger look.
At Crystal Care Clinic, our laser tone and texture treatment helps to restore a more youthful and beautiful complexion, by removing the most damaged outer layers of  skin to reveal the healthier-looking skin beneath and encouraging new, healthy skin cell growth. Our high-precision Erbium Laser resurfaces the skin improving skin tone, texture, pigmentation, appearance of scars, and sun damage; as the frequency of the light emitted is uniquely attracted to melanin, hemoglobin, and water within the skin. This safely, effectively, and comfortably renews and rejuvenates the skin's natural, youthful tightness, elasticity and texture. It can also treat all skin types and tones.
Though results vary, patients frequently report younger looking skin and a clear complexion after treatment.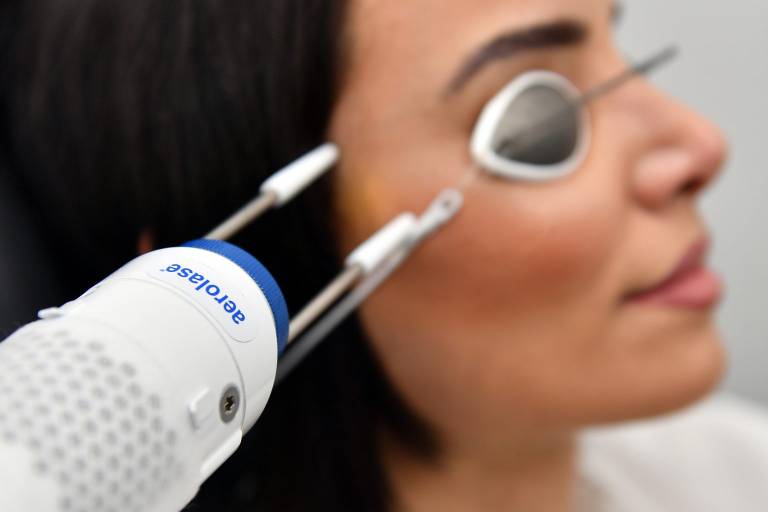 Who can have this treatment?
This treatment targets a variety of skin concerns as it can target the overall health of your skin. During your skin consultation, our doctor or therapist will discuss with you if this treatment will be beneficial to you
How many treatments do I need?
The number of treatments is tailored to your concerns and skincare desires. We usually recommend 1 to 2 treatments per year.
Feel free to contact us By phone on +961 4 444652

or through Whatsapp on +961 3 444652