Body Treatment
Laser Leg Veins Treatment
Both men and women can suffer from leg veins at various ages. Whilst most people have a predisposition to these conditions, there are other environmental factors that can make it worse such as showering with a high water temperature, excessive use of saunas and exercise, excessive consumption of alcohol and smoking.
We specialize in laser treatments for leg veins. The clinic offers the latest technology in the form of a laser specifically designed to treat these veins. This treatment can help to rid the legs of their unsightly appearance and give the skin a more youthful look in a safe and efficient way with no downtime.
The LightPod Nd:YAG laser wavelength closes the blood vessel within these capillaries. In some cases the veins and capillaries will disappear instantly as their diameter size is minimal, whilst the larger diameters will disappear over time. The unique pulse duration used to treat these veins are safe yet powerful and gentle with little or no discomfort. This is achieved by the deep-heating power targeting hemoglobin, as the 650-microsecond technology delivers it precisely to the correct area without any risk of scaring.
Who can have this treatment?
Anyone that has visible Leg veins can have this treatment. However, a physical exam will help our practitioner to decide if leg vein treatment is safe for you. In case you have any blood disorders or history of blood clots, the treatment is not recommended.
How many treatments do I need?
To get complete clearing, usually an average of 1 to 3 sessions is recommended.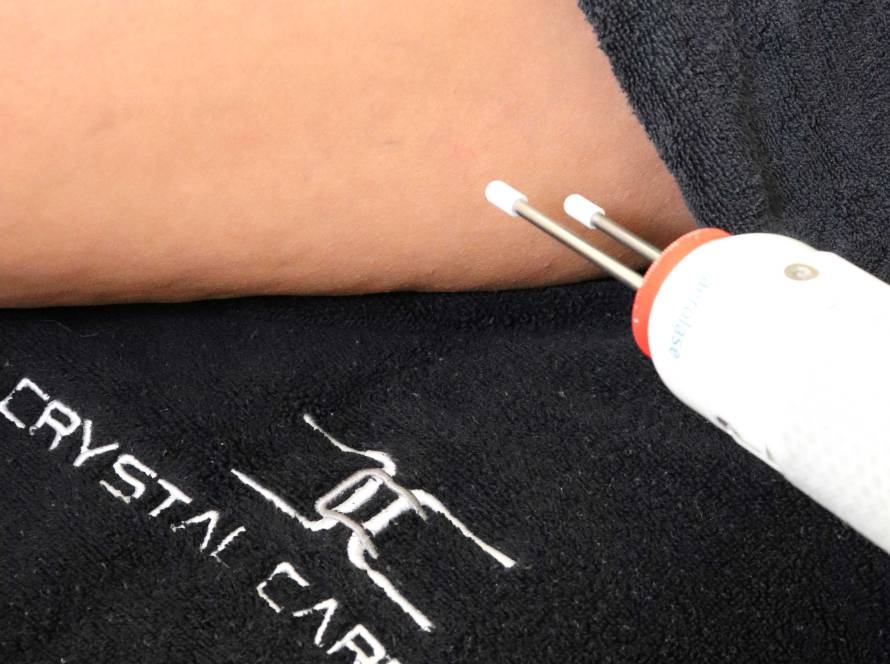 Laser treatment for spider veins can be done on the outside of your skin with little or no discomfort. It is non-invasive, requires no needles and there is no down time after treatment so you can resume normal activities immediately following each session. More than one session may be needed for treatment on smaller veins in order to eliminate them completely. They are scheduled by doctors every 6 to 12 weeks.
They are meant for people with poor blood circulation because of the veins in their hands and feet. The treatments are not a cure, but they will improve the appearance of spider veins and may help relieve some symptoms.
Feel free to

Call us on +961 4 444652

or Whatsapp +961 3 444652