Hair Treatment
PRP Hair Loss Treatment
Hair loss can happen to many men and women. It can occur due to genetic factors, poor nutrition, infections, hormones, pregnancy, stress, prolonged illness. Fortunately, PRP is becoming a popular method for reigniting hair growth and staving off hair loss. The procedure is a three-step medical treatment in which a person's blood is drawn, processed, and then injected into the scalp.
What are the benefits of PRP Hair Treatment?
PRP therapy is a regenerative medicine treatment that uses the patient's own blood to promote healing. PRP therapy has been shown to be effective in treating a number of conditions, including hair loss, joint pain, and chronic wounds.
Platelets in PRP contain proteins that are needed for tissue regeneration.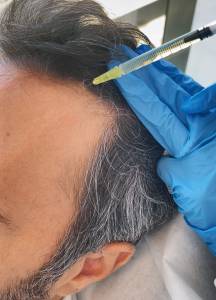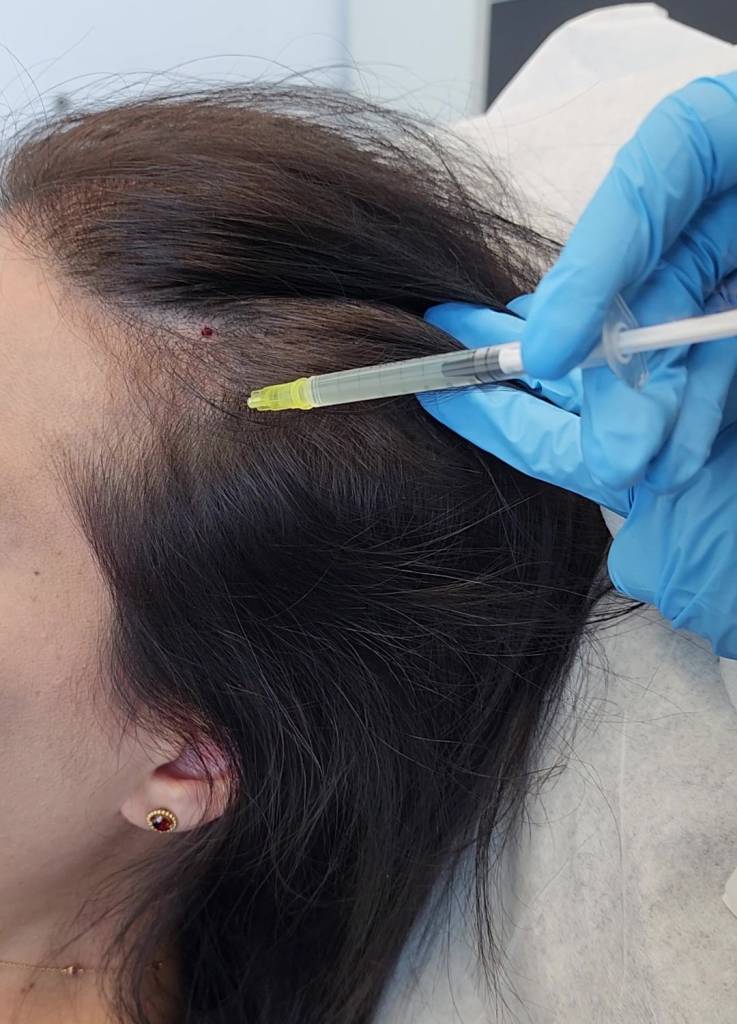 At Crystal Care Clinic, we use Platelet rich plasma stem cell treatment, to treat hair loss in both men and women.
We extract blood and spin it down to produce a platelet-rich plasma, then add our signature active ingredients to get the best results. Our proteins are initially contained in platelet-rich plasma, which will nourish hairs, drastically improving texture and prevent hair from split ends and dryness, lessening irritation by preventing doldrums. Plus they penetrate hair roots, making them active and encouraging hair growth.
Who can have this treatment?
During your consultation, our doctor will assess whether or not you can undergo this treatment.
PRP therapy is most effective for those who are losing their hair early on or cannot undergo surgical hair restoration. The procedure is ideal for patients who don't want to go through a surgical procedure or for individuals who have enough donor-harvested hair for a transplant, but just aren't ready yet.
How many treatments do I need?
3 treatments in a 4–6 week period are recommended, with maintenance treatments every 4–6 months.
Feel free to

Call us on +961 4 444652

or Whatsapp +961 3 444652