Face Treatment
Laser Spider Veins Removal
Vascular lesions, including spider veins can form due to a backup of blood for a number of reasons including aging, sun exposure, pregnancy and hormonal changes, as well as certain types of injuries.
Crystal Care Clinic laser technology can treat spider veins in a safe effective way with no downtime. The unique pulse duration used to treat these veins are safe and gentle yet powerful with little or no discomfort. This is achieved by the deep-heating power targeting hemoglobin as the 650-microsecond technology delivers it precisely to the targeted area
In some cases, the veins and capillaries will disappear instantly as their diameter size is minimal, whilst the larger diameters will disappear over time. Our laser technology is so advanced that, in some cases where the diameter is under 2mm, you will only need two treatments.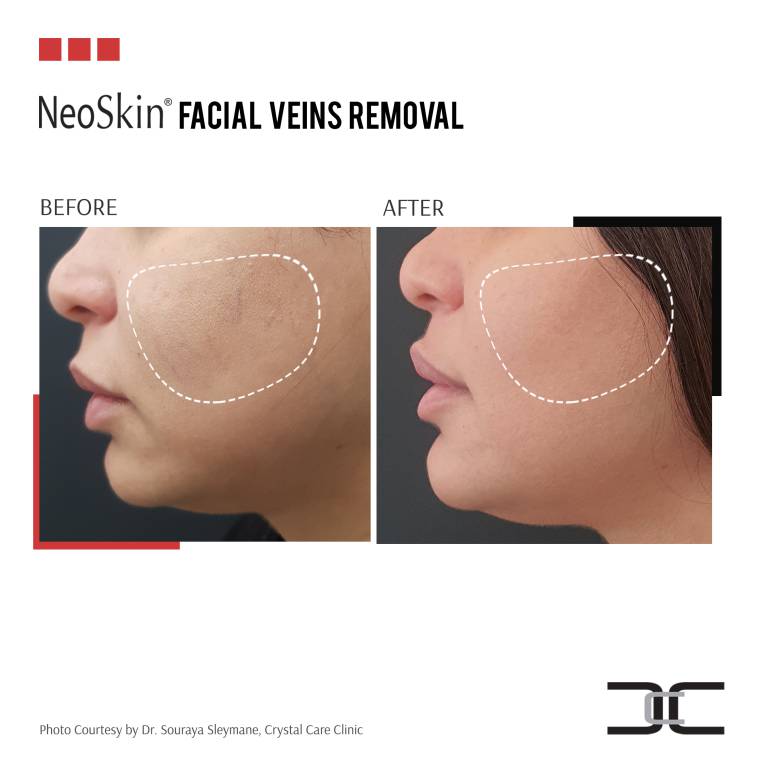 Frequently Asked Questions
1. Who can have this treatment?
Anyone who has visible Spider veins can have this treatment. However, if you have any blood disorders or history of blood clots, the treatment is not recommended.
2. How many treatments will I need?
This can vary depending on the size and color of the vessel. Typically angiomas and spider veins will disappear completely after 1-2 treatments although, in some cases, more treatments may be necessary.
Feel free to

Call us on +961 4 444652

or Whatsapp +961 3 444652