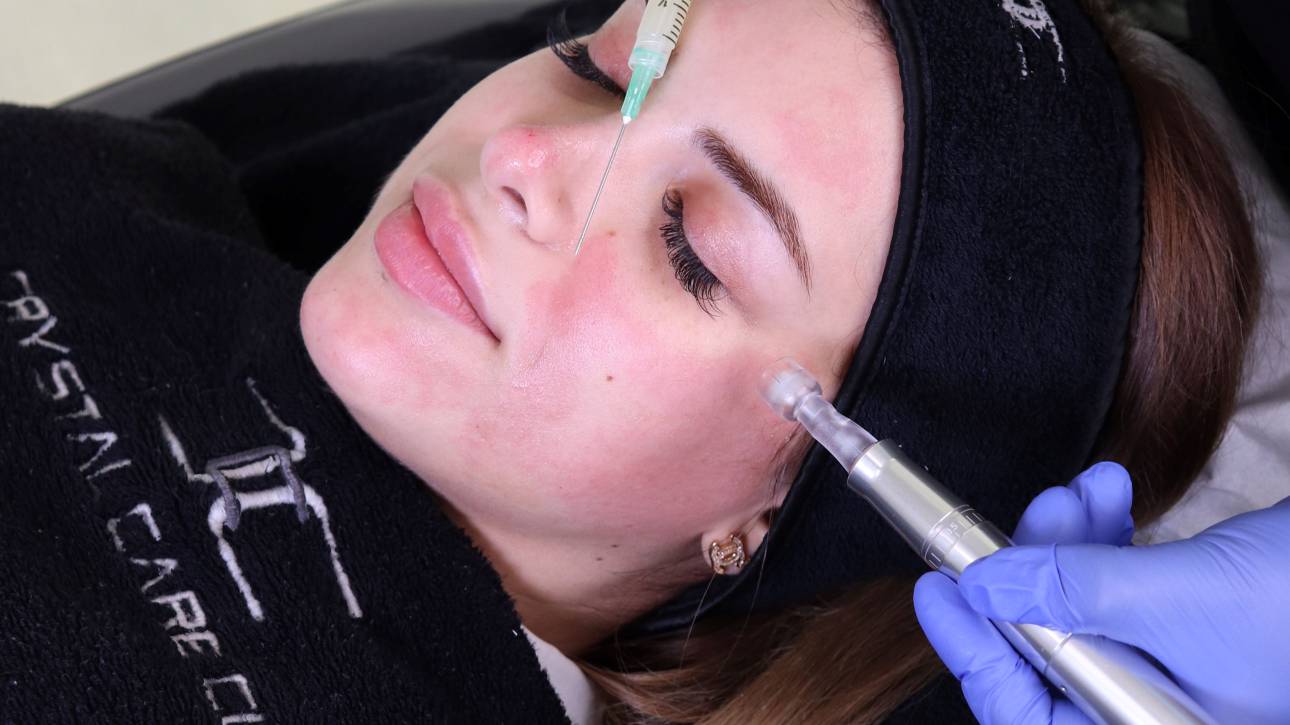 Experience the Benefits of
Microneedling Face Treatment
Microneedling is a minimally invasive cosmetic procedure designed to improve skin complexion and visibly reduce wrinkles. The procedure involves using a device with very fine needles to create tiny punctures in the skin. This triggers the body's natural healing response, which causes the production of collagen and elastin. This can help to improve the appearance of scars, wrinkles, and stretch marks.
What are the benefits of Microneedling?
·     Reverse sun damage
These benefits include reducing the appearance of fine lines and wrinkles, reducing sun damage, improving the appearance of acne scarring, and improving the appearance of stretch marks.
·     Diminish acne scars
Microneedling has been shown to be effective in improving the appearance of acne scars.
·     Reduces the appearance of lines and wrinkles
Microneedling can help improve aging, sun-damaged and scarred skin.
·     Restores skin health and vitality
Microneedling leads to reorganization of old collagen fibres and laying down of new collagen, elastin, and capillaries leading to the effect of skin tightening
·     Safe and effective treatment
Microneedling is a safe and effective way to rejuvenate skin and treat scars and wrinkles.
It can be combined with other restorative procedures to help achieve your overall goals.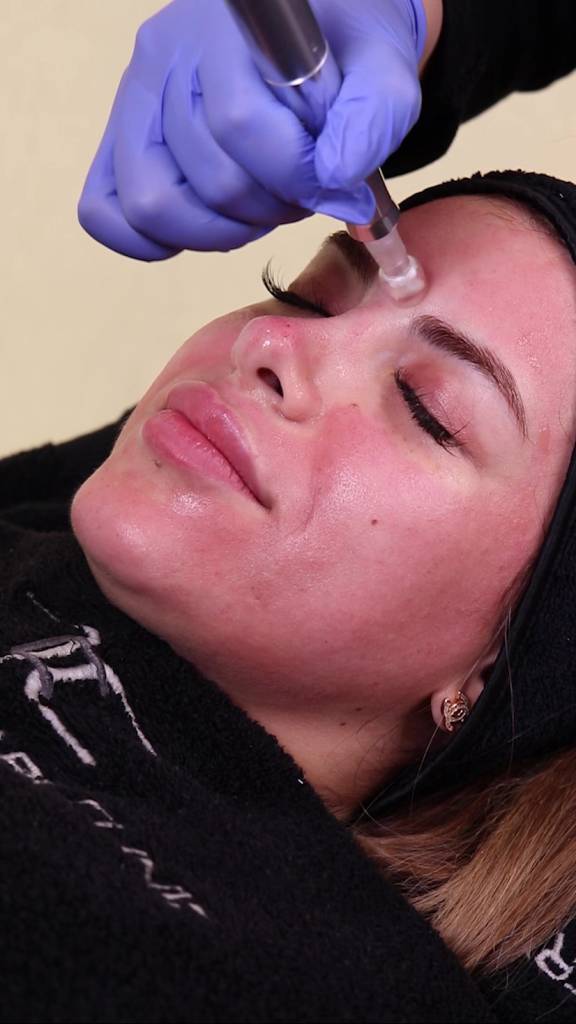 At Crystal Care Clinic, we use a high-powered microneedling device that provides doctors with maximum efficiency and accuracy, carefully providing patients with the edge needed for dramatic transformation..Very small needles (with minuscule barbs) are used to make a vertical small puncture of the skin. Awakening the fibroblast that lies within the deeper layers of the skin, healthy collagen is naturally produced. This is a convenient treatment technique that takes little time and causes minimal downtime. After undergoing treatment, skin structure is visibly rejuvenated, rejuvenated, and replenished.
Preparing for Microneedling
If you are using any acne medications, retinoids or glycolic acid products, it is recommended that you stop using them at least two weeks prior to your microneedling treatment.
How many treatments do I need?
The number of Microneedling treatments you'll need depends on the severity of your skin condition and the results you're hoping to achieve. Most people require 3-6 treatments for optimal results.
Frequently Asked Questions
1. What will I look like after treatment?
You will have a little bit of redness and swelling for a few hours to days. You may also experience some mild itching or burning sensation, but these will subside within a few hours.
2. What is the down time after MICRONEEDLING treatment?
There is typically very little down time after a micro needling treatment. Most people return to their normal activities immediately after the treatment.
3. What should I avoid on my skin after MICRONEEDLING treatment?
If you're using any intense topical treatments (such as those containing retinol), you'd be wise to discontinue use a few days before your Microneedling treatment. Exposure to sun should also be avoided and sunblock should be used.
Microneedling, also known as collagen induction therapy, can significantly improve the appearance of your skin. It helps reduce fine lines, wrinkles, acne scars, and even skin tone. Explore the transformative benefits of microneedling at Crystal Care Clinic by visiting https://crystalcareclinic.com/.
The longevity of microneedling results can vary from person to person, but many individuals experience noticeable improvements that last for several months. To maintain and maximize the benefits, a series of sessions may be recommended. Find more details on the lasting effects of microneedling at https://crystalcareclinic.com/.
While you may see some immediate improvement in skin texture and tone after a single microneedling session, the best results often come with a series of treatments. Visit https://crystalcareclinic.com/ to learn more about the initial and cumulative effects of microneedling.
Feel free to

Call us on +961 4 444652

or Whatsapp +961 3 444652