Face Treatment
Double Chin Treatment
A double chin, is a common condition that occurs when a layer of fat forms below your chin. A double chin is often associated with weight gain, but you don't have to be overweight to have one. Genetics or looser skin resulting from aging may also cause a double chin.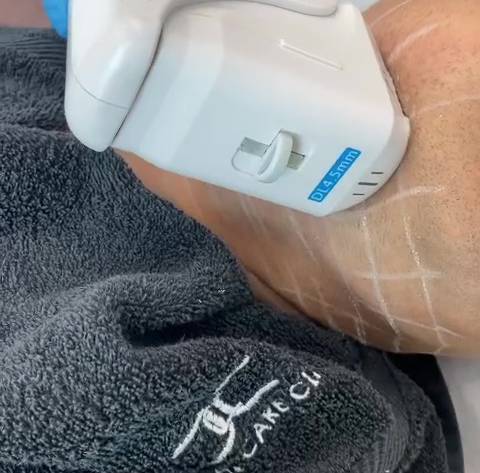 At Crystal Care Clinic, our combined treatments are guaranteed to achieve the best possible outcome for you.
Our non-invasive signature treatment is guaranteed to achieve the best possible outcome for you. Using both Radiofrequency and Super High-Intensity Focused Ultrasound we can improve the appearance of the dreaded 'Double Chin'.
Radiofrequency will stimulate your natural fibroblasts which is necessary for producing collagen and elastin whilst the HIFU lifts facial contours, reduces fat, and tightens the skin. This process will lead to a visible lifting effect which can be seen after the very first treatment.
Who can have this treatment?
This procedure is typically done on adults who are at least 18 years of age.
How many treatments do I need?
Visible lifting effects will be seen after the very first treatment. It is recommended to have maintenance sessions every 6-12 months.
Frequently Asked Questions
1. Why is this treatment best?
This treatment is best for individuals who are looking to reduce their double chin but do not want to undergo surgery. We use the most advanced technology to destroy the fat cells over time. After the treatment, the fat cells will be gone permanently.
2. What can you expect after your Double chin Treatment?
You will immediately see a visible reduction in the size of your double chin.
After treatment, you may experience some swelling and tenderness in the area, but this should subside within a few days. There is no major downtime for this procedure.
You can resume your normal activities immediately after treatment.
Feel free to

Call us on +961 4 444652

or Whatsapp +961 3 444652