Face Treatment
Laser Acne Scars Removal
What is Laser Acne Scars Treatment?
Our Acne laser scar treatment is a type of light therapy used to treat acne scars and breakouts. It uses lasers to target the sebaceous glands, which are the glands that produce oil, and helps to reduce the amount of oil that is produced. This, in turn, helps to reduce the occurrence of acne breakouts and scars.
What are the benefits of Laser Acne Scars Treatment?
Acne laser treatment is a popular choice for those looking to treat their acne. Benefits of acne laser treatment include:
Reduced inflammation
Reduced acne lesions
Reduced scarring
Improved skin texture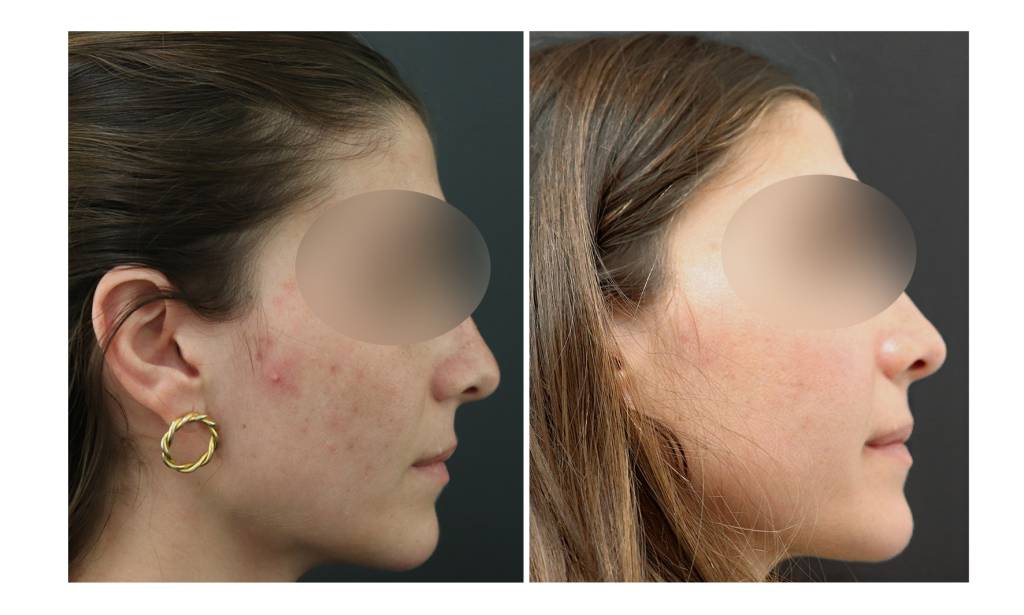 Approximately 80% of people between the age range of 12-24 experience some form of acne. What is also alarming is that there is an increased amount of adult acne. It's very common to have acne scarring even when you no longer have acne.
At Crystal Care Clinic, with our 650 Microsecond Laser Technology, patients can erase acne scars and prevent further breakouts in the most gentle, safe, and effective way. Our treatment also focuses on the evenness of the skin by stimulating the formation of new collagen leading to an overall improvement of the texture of the area. At the same time, our treatment targets pigmentation and redness within the scar area in order to improve the overall appearance of the scar.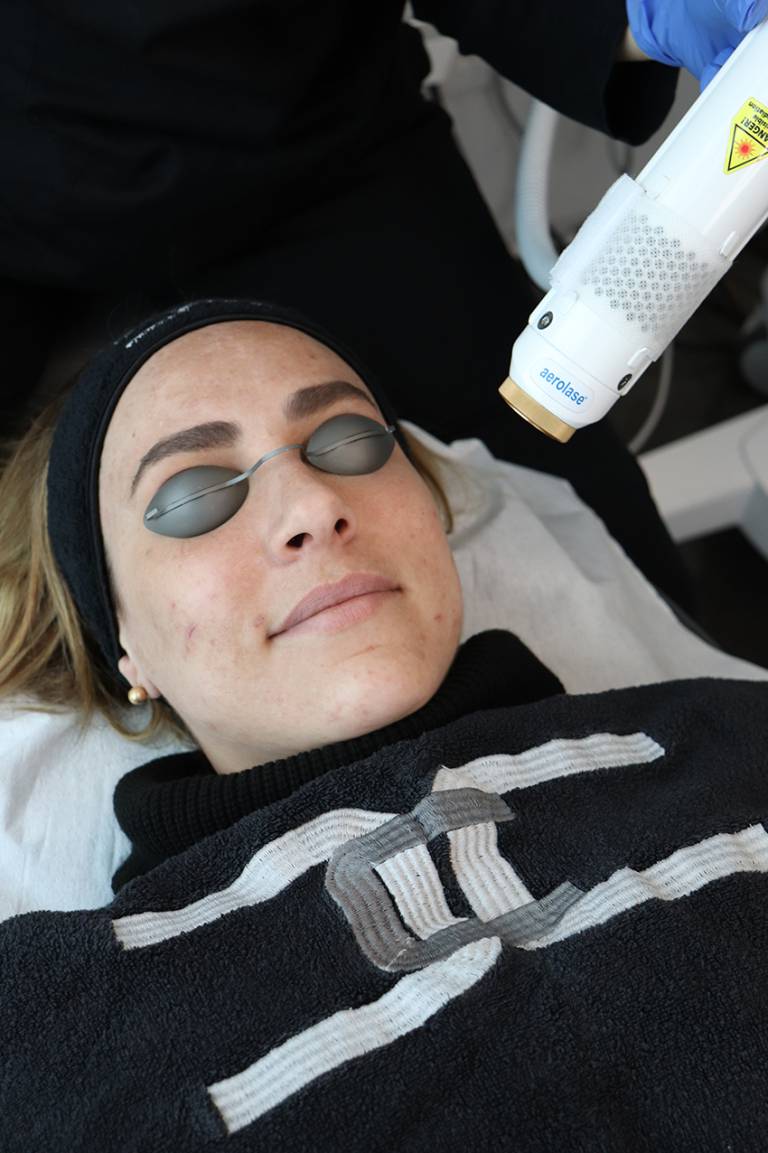 Who can have this treatment?
This treatment is for anyone who has scars from Acne at any age. During your consultation, the doctor or therapist will discuss with you if this treatment will be beneficial to you.
How many treatments do I need?
A minimum of 3 to 6 sessions at 4 week intervals is advised to achieve the maximum results. However, you will see an improvement after just one treatment. In order for these results to last, it is important that you commit to the recommended number of treatments at the right intervals.
Frequently Asked Questions
1. How to prepare for an acne laser treatment session?
To prepare for an acne laser treatment session, you should avoid sun exposure before the treatment. You should also avoid using any products on your skin that contain Retin-A, glycolic acid, or alpha hydroxy acids.
2. How to take care of your skin after an acne laser treatment session
After an acne laser treatment session, it is important to take care of your skin. Some tips to follow are:
Keep your skin clean by washing it twice a day with a gentle cleanser.
Avoid scrubbing your skin.
Avoid using harsh chemicals or abrasive materials on your skin.
Apply a light moisturizer to your skin.
Drink plenty of water.
3. What are the side effects of acne laser treatments?
Acne laser treatments can cause side effects, some of which are temporary and some of which may be more persistent.
Feel free to

Call us on +961 4 444652

or Whatsapp +961 3 444652