Experience the Ultimate Facial Treatment in Lebanon
What is 3D-Hydro2 Facial?
At Crystal Care Clinic, we aim to give our clients the five-star treatment with 3D-HydrO2, the ultimate 7 in 1 multi-technology facial. Offering a complete facial solution for an array of concerns, 3D-HydrO2 facial treatments are designed to target universal facial concerns, including hydration, oxygenation, anti-ageing and other benefits. By using 7 different technologies (alternative and innovative therapies), we can offer more specialized and versatile facials than ever before. These techniques smooth out the skin's texture and hydrates it deeply, resulting in a radiating glow and smoother appearance. We offer treatments to perfectly match the needs of each skin type. Our therapist will discuss your concerns with you to find out which treatment would suit you the best. The results from any of our treatments will vary depending on which facial you choose. All of these facials result in a smooth, healthy and glowing complexion with a more youthful appearance. Our anti-aging facials will also enhance your skin to bring out fewer signs of ageing while our congestion facial will help reduce congestion and purify the complexion.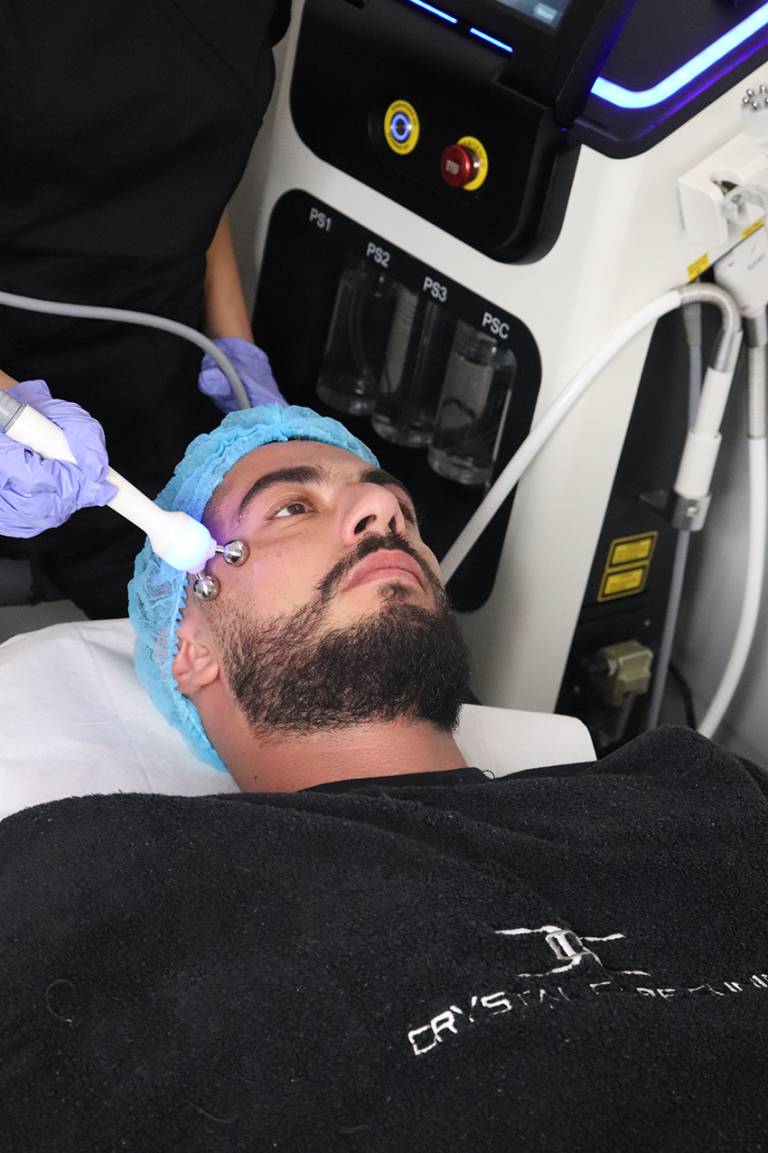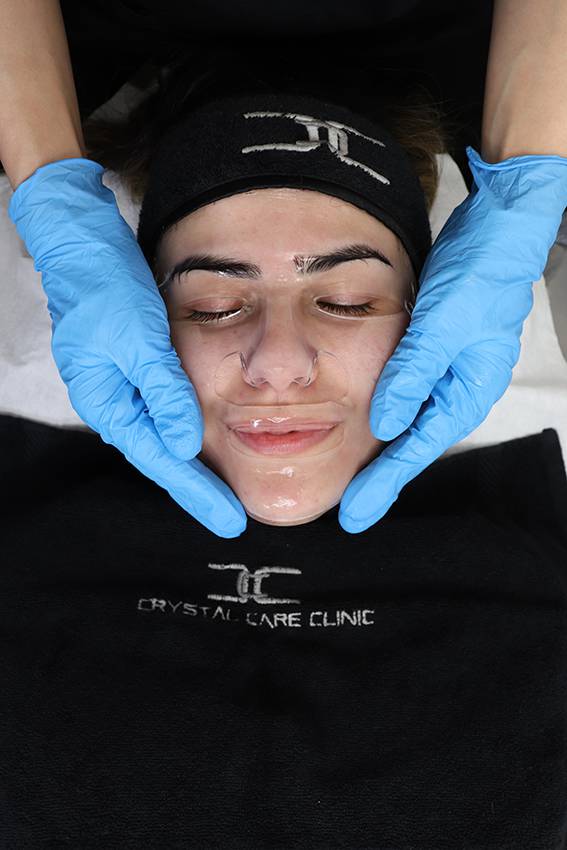 Who can have this treatment?
Anyone aged 18 years or above can have this treatment. During your consultation, our therapist will recommend a 3D-Hydro2 custom therapy to suit your skin type and concerns.
How many treatments will I need?
3D-HydrO2 is safe enough to perform weekly or just before any special occasion when you need to look your best. We usually recommend a course of 8 weekly treatments with the results Commented [Ma1]: Replace with: What is 3D-Hydro2 Facial? being visible following the second treatment. These will continue to improve throughout the duration of the course.
3D-HydrO2 maintenance treatments may be recommended by our facial specialist to ensure long-lasting results.
The best facial treatment in Lebanon depends on your skin's needs and goals. At Crystal Care Clinic, we provide a variety of facial treatments, including the highly effective 3D HYDRO 2 facial treatment for rejuvenating and improving skin health. Explore our options at Crystal Care Clinic - 3D HYDRO 2 Facial to find the one that suits you best.
Yes, facial treatments are excellent for the skin, addressing various concerns like acne, aging, uneven skin tone, and dryness. Our 3DHydro2 Facial treatment is specifically designed to nourish, hydrate, and revitalize your skin, leaving it looking and feeling its best. Discover more about the benefits at Crystal Care Clinic - 3D HYDRO 2 Facial.
Facial treatments are worthwhile for those aiming to enhance their skin's health and appearance, offering a significant boost in skin quality and addressing specific issues. The 3D-Hydro2 Facial treatment, available at Crystal Care Clinic, has gained popularity for its remarkable results in skin rejuvenation. Explore the value of our treatments at Crystal Care Clinic - 3D HYDRO 2 Facial.
A facial treatment typically encompasses cleansing, exfoliation, extraction, mask application, and moisturizing. Additional treatments such as microdermabrasion or mesotherapy may be included based on the type of facial. At Crystal Care Clinic, our 3D Hydro2 facial treatment incorporates advanced techniques and products for deep cleansing, hydration, and skin rejuvenation.
Feel free to

Call us on +961 4 444652

or Whatsapp +961 3 444652