Body Treatment
Laser Scar Revision
Surgery, burns, wounds, and inflammatory processes can lead to the development of a variety of different scars. Scars are categorized as hypertrophic, keloid, atrophic and acne scars. Laser scar revision is an effective method for treating a wide range of scars, improving skin texture and pigment as well as functional aspects.
At Crystal Care Clinic, with our innovative laser technology, you can quickly and safely leave those scars behind. Even better, there's little to no downtime so you have the smoother skin you want in just a few treatments. The energy delivered causes scars to slowly disappear through your body's natural healing process revealing smoother, more even-looking skin. The 1064nm laser are used to remove vascularity and other pigmentation from existing scars to make them less noticeable.
Simple procedure with minimal discomfort
Quick, non-invasive treatment sessions
Ability to tailor treatment to scar type
Improvement of both skin texture and pigment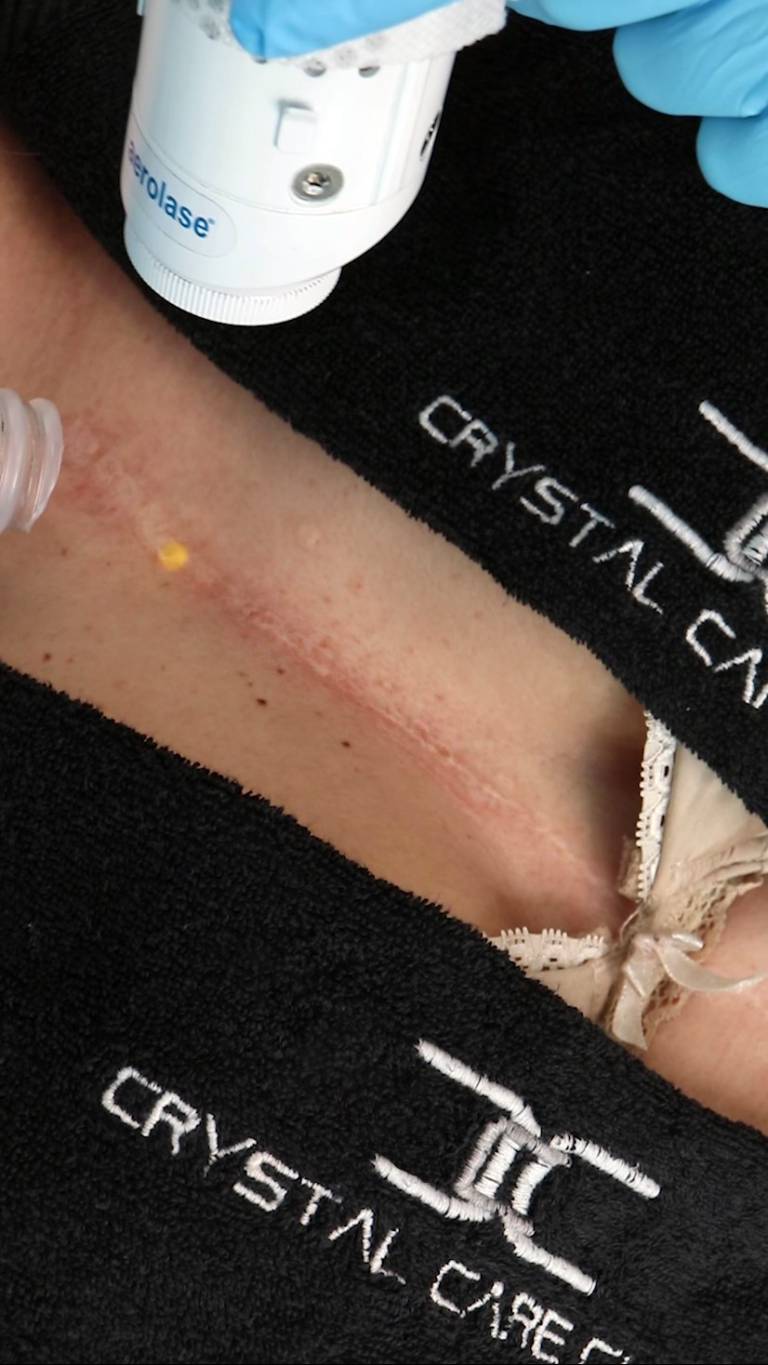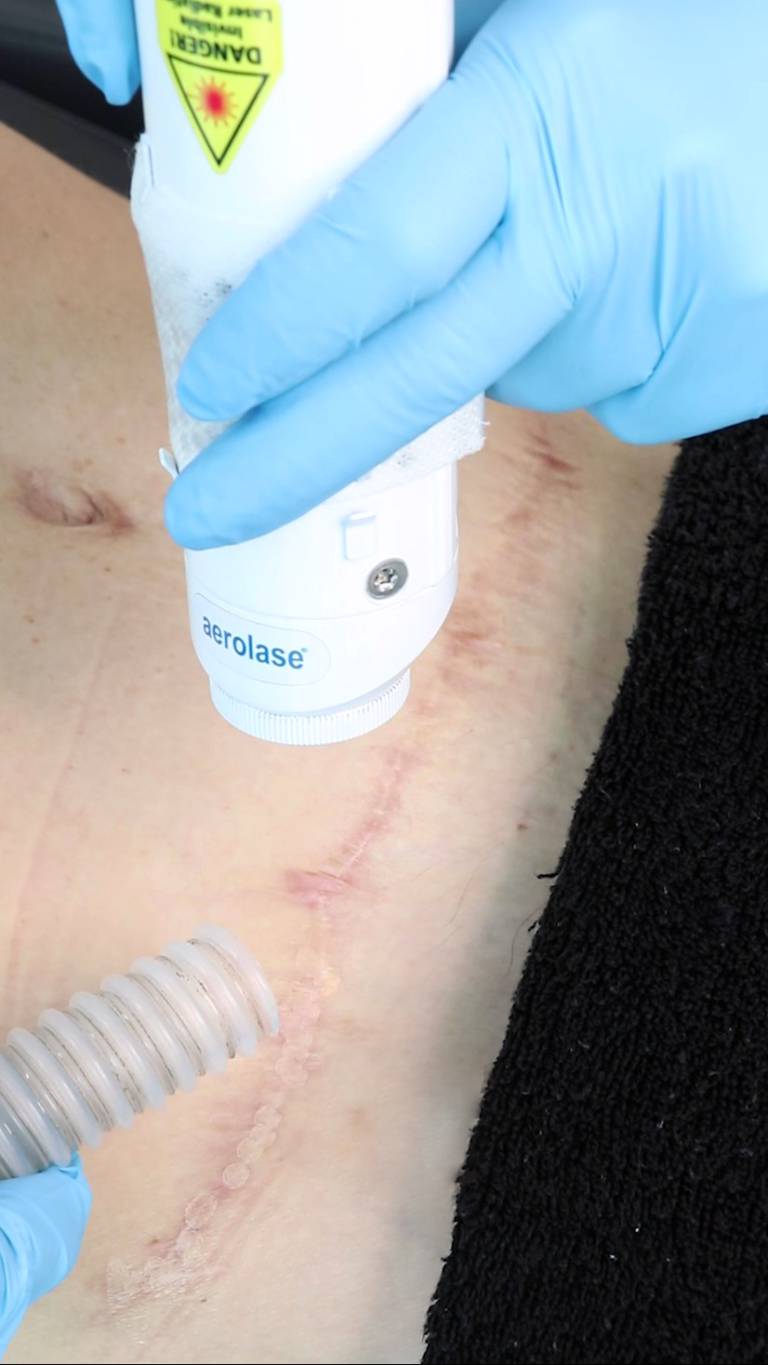 Who can have this treatment?
Anyone who has a scar can undergo this treatment. The outcome will depend on a variety of factors such as the scar age and type.
How many treatments do I need?
During your consultation, our Doctor will assess the scars and give you a realistic expectation of the number of needed treatments. However, you will see an improvement after just one treatment.
Feel free to

Call us on +961 4 444652

or Whatsapp +961 3 444652