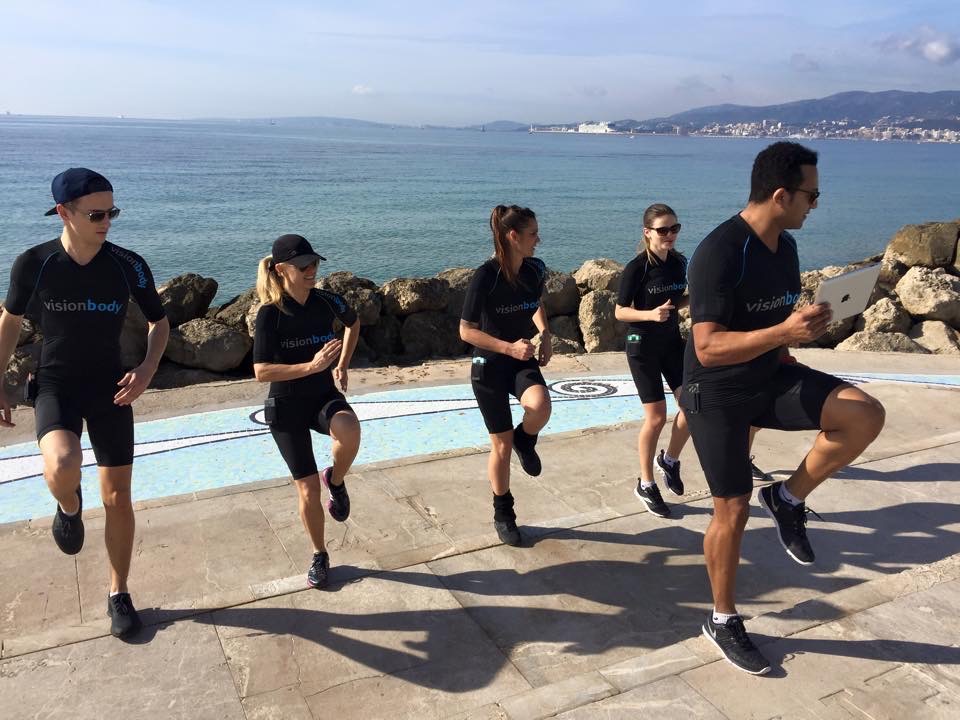 VisionBody PowerSuit
for EMS Tracking
VISIONBODY POWERSUIT with EMS Tracking
The Visionbody Powersuit, equipped with cutting-edge EMS tracking technology, is a full-body garment that effectively trains all muscle groups to enhance body composition, strength, and endurance.

The skin-friendly material used in creating the Visionbody POWERSUIT not only boasts antibacterial properties but also offers optimum flexibility and ideal electrode conductivity, ensuring optimal performance.

Unlike other EMS brands, the power suit eliminates the need for wetting with water or gels before each workout. Additionally, no additional undergarments are required. Instead, the necessary electrode conductivity is seamlessly facilitated by the natural sweat produced during warm-up exercises. With ten different sizes available for both men and women, the Visionbody Powersuit ensures maximum comfort and an unparalleled training experience.

Experience the power of our latest generation EMS suit integrated with state-of-the-art EMS tracking technology.

Simply don your Visionbody garment, attach your Visionbody stimulation box, launch the Visionbody app, and you're all set!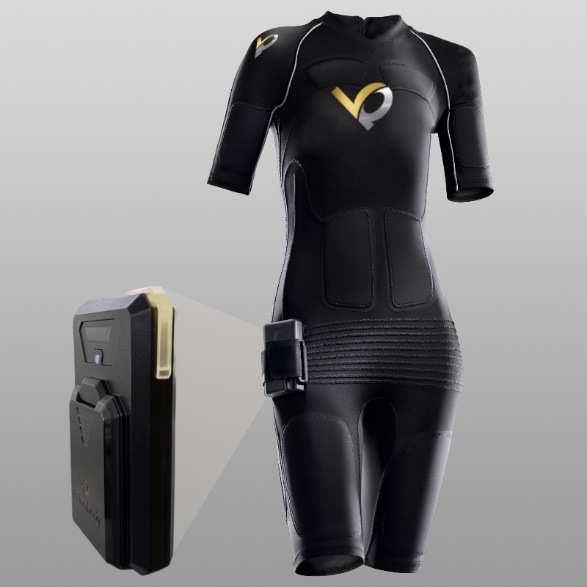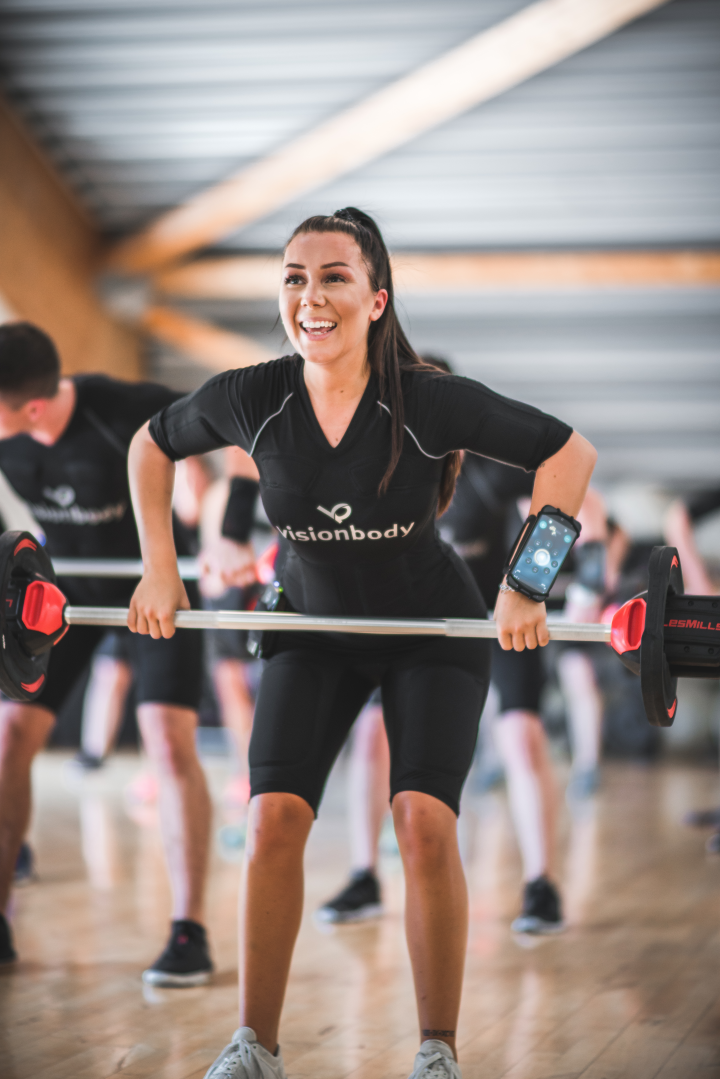 TRAIN WITH UNLIMITED FREEDOM AND EMS TRACKING
Say goodbye to cumbersome straps and embrace your EMS training sessions without any limitations on your body's movements. With its wireless system and Bluetooth connectivity, the Visionbody System offers complete freedom to train anytime and anywhere. And now, with the added EMS tracking feature, you can track and monitor your progress with precision, taking your training to the next level.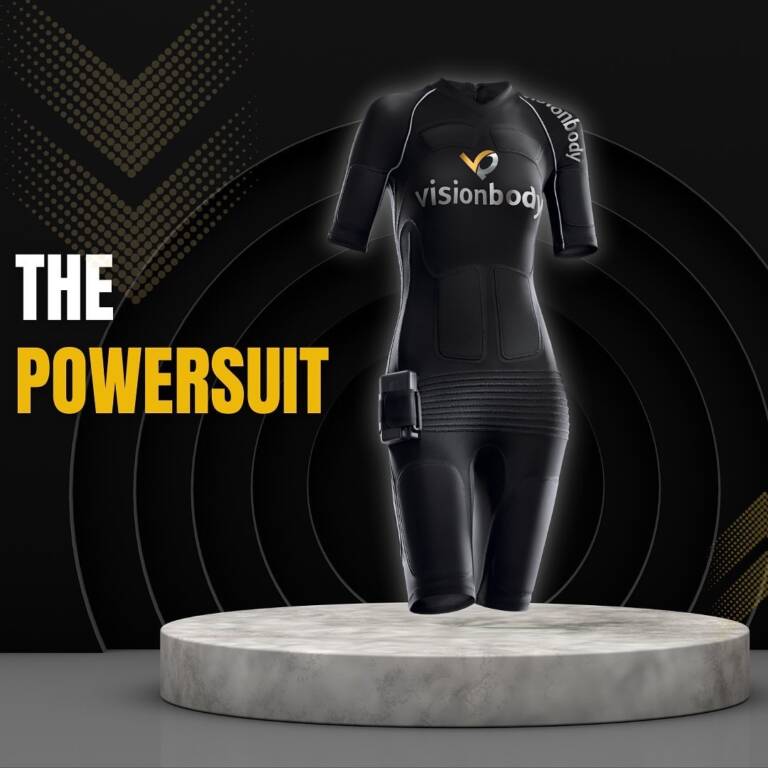 The fitness and gym industry is witnessing a rapid growth in the popularity of whole-body EMS suits, consisting of a short-sleeved top and shorts. Unlike traditional health applications that target specific areas, these suits aim to accelerate the benefits of exercise and
muscle strengthening through electrical stimulation.
EMS training not only helps in building muscle but also promotes weight loss by boosting metabolism and burning fat. For effective weight loss with EMS training, it is recommended to combine it with a healthy and balanced diet that creates a calorie deficit.
To ensure proper muscle recovery and optimal results, it is recommended to limit the frequency of Electrical Muscle Stimulation (EMS) training sessions to 1-2 times per week. This allows sufficient time for your muscles to repair and recoup before your next session.