Description and Benefits
HAIR Consultation analysis
The cause of hair problems usually lies at the root of the hair, in and around the bulb, where the root grows and reproduces.
At Crystal Care Clinic, we believe that the first step to recommend the right treatment plan is a hair screening analysis.
We use a unique device which can, in few quick steps: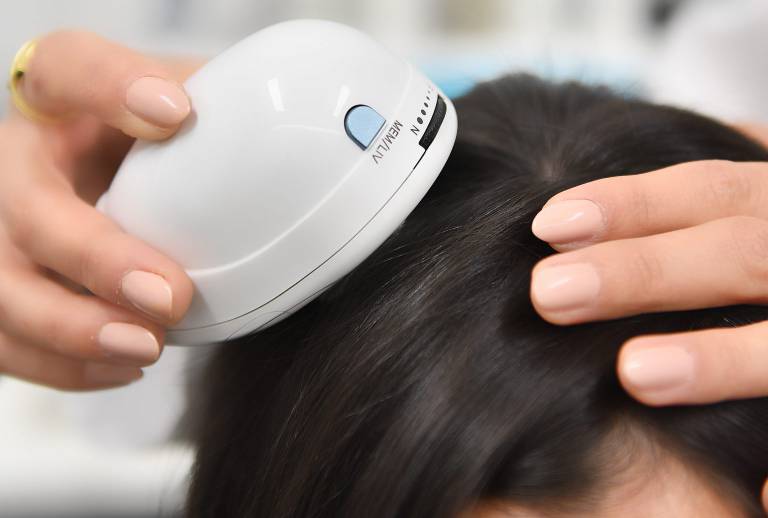 The Microcamera of our hair analyzer is also able to measure accurately the hair density simply by taking a picture of the scalp: then the operator can easily select the bulb of each hair with the supplied pen: automatically the software will calculate and evaluate the hair density.
The Microcamera is also used to evaluate the seriousness of hair loss in some patients. The growth of new hair, that is not visible with the naked eyes, is a clear sign that the situation is not dangerous and that the treatments are giving the desired positive effects.
Results of the analysis are displayed on the large touch screen display via graphs, images and comments. They are also available via a printed report.
With our hair analyzer, we provide our patients with a personal, one-on-one experience to assist them in determining their hair and scalp conditions, and provide them with a personalized treatment plan.
Feel free to contact us By phone on +961 4 444652

or through Whatsapp on +961 3 444652