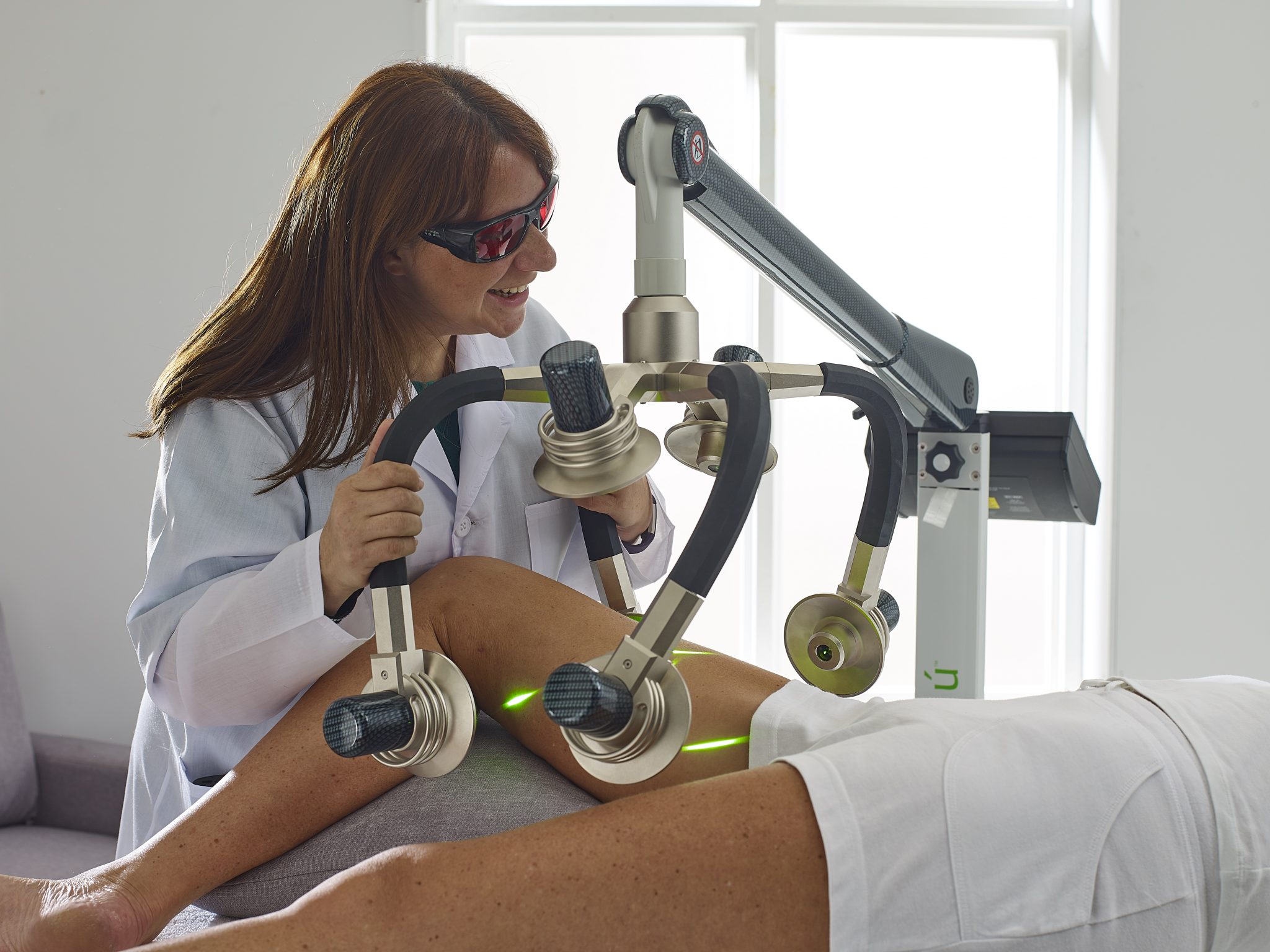 Get a Firmer, More Youthful Look
with Our Non-Surgical Thighs Lifting
Treatment and Brazilian
Butt Lift at Crystal Care
At Crystal Care Clinic, we understand that every individual has unique body shapes and concerns.
Many women struggle with the appearance of their thighs and desire a firmer, more youthful look without undergoing surgery. That's why we offer a state-of-the-art non-surgical thighs lifting treatment and Brazilian butt lift using advanced technologies.
Our goal is to provide you with optimum results, helping you achieve the body confidence you desire
What is the Non-Surgical Thighs Lifting Treatment?
Our non-surgical thighs lifting treatment combines the power of three advanced technologies: Super High Intensity Focused Ultrasound (SHIFU), Inverse Ultrasonic Osmosis (ultrasound cavitation), and Radiofrequency. This comprehensive approach effectively targets skin laxity, fat cells, and sagging skin in the thighs.
SHIFU technology delivers heat energy directly to the skin and subcutaneous tissue, stimulating collagen renewal and improving skin texture. It reduces sagging and enhances the overall appearance of your thighs. By combining ultrasound cavitation and radiofrequency, we address
both fat adiposity and skin laxity.
Radiofrequency stimulates natural fibroblasts to produce collagen and elastin, essential for firm and elastic skin. Ultrasound cavitation increases the permeability of the cytoplasmic membrane, allowing for the removal of fatty acids from fat cells,
which are eliminated through the lymphatic and circulatory systems.
Additionally, our FDA-approved laser targets fat cells, releasing fatty lipids and causing the fat cells to shrink.
Who Can Benefit from This Treatment?
Our non-surgical thighs lifting treatment is ideal for individuals who are close to their ideal weight but are bothered by the appearance of their thighs.
If you are looking for a non-invasive alternative to cosmetic surgery, this treatment is an excellent option. It provides noticeable results without the need for lengthy downtime or recovery.
Non-surgical and non-invasive approach
Stimulates collagen production for firmer skin
Reduces sagging and improves skin texture
FDA-approved laser for fat cell removal
No downtime or extensive recovery
May require multiple sessions for optimal results
Individual results may vary
Not suitable for individuals with excessive weight or obesity
Results may take time to fully manifest
Consultation required for personalized assessment
If you're looking to enhance the appearance of your thighs and achieve a firmer, more youthful look, Crystal Care Clinic offers a cutting-edge non-surgical thighs lifting treatment.
By combining advanced technologies such as SHIFU, ultrasound cavitation, and radiofrequency, we can effectively address skin laxity and fat adiposity. Our non-surgical approach allows you to avoid the risks and recovery associated with surgery while still achieving noticeable results.
Contact us at Crystal Care Clinic to schedule a consultation and take the first step towards the body confidence you deserve.

[Reference] Please note that the information provided in this article is for informational purposes only. For specific details and personalized recommendations, it is essential to consult with a qualified healthcare professional or visit the official Crystal Care Clinic website